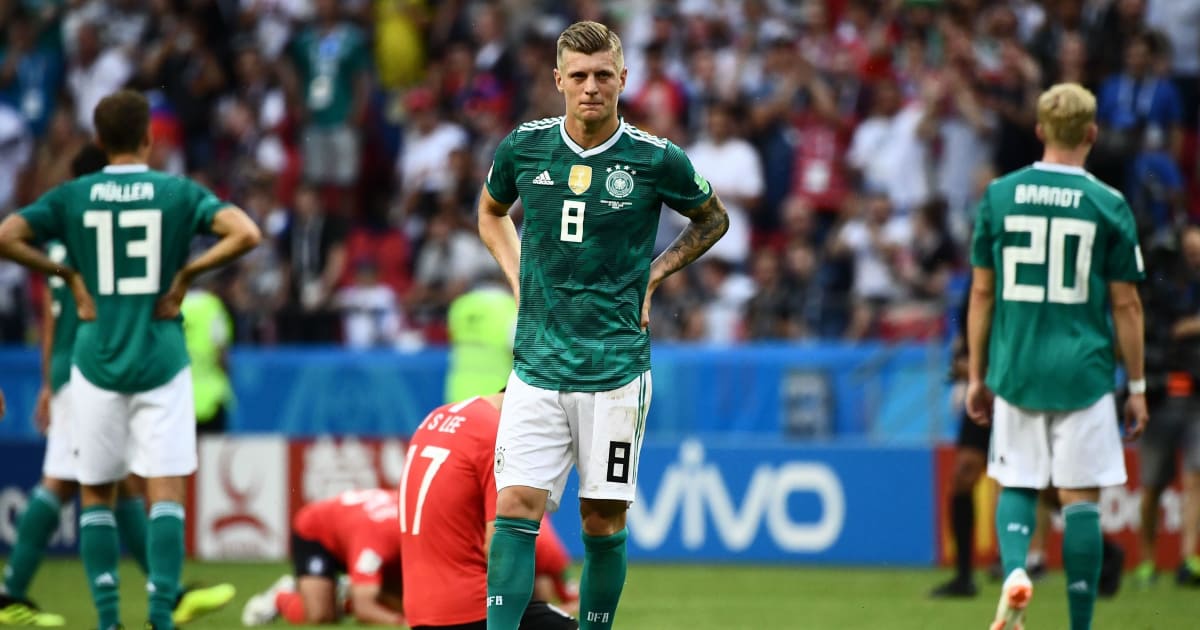 ​Toni Kroos will be regretting the tweet he sent that angered Brazil fans minutes before the start of 2017.
The tweet is going viral after Germany's embarrassing exit at the hands of South Korea yesterday. Two injury time goals from Kim Young-gwon and Son Heung-min sent Die Mannschaft home early for the first time since 1938.
It is the first time in his career that Joachim Low has failed to take Germany past the group stages, and Brazil fans were quick to gloat.
Brazil's infamous 7-1 loss to Germany on home soil at the 2014 World Cup is perhaps the most humiliating moment the nation has endured at a major tournament in recent years. And minutes before the beginning of 2017, Kroos was quick to gloat, posting this tweet, angering Brazil's millions of fans:
And it seems they haven't forgotten. Brazilians flocked to Kroos' account in numbers, taking turns to send him similar messages mocking Germany's exit from the tournament. 
It is the first time since 1938 that Germany were knocked out at the first hurdle and after the humiliation they endured at their home tournament, who can play them for getting their own back? 
Feliz 18!!

— Marcos Malone (@MarcosMala_One) June 27, 2018
Remember 20??? 5 x  !

— Boatos com Credibilidade. (@G1_FLA) June 27, 2018
Happy 18!!!!!

— Carlos Frederico (@carlosschmitd) June 27, 2018
Revenge is sweet for Brazil who comfortable made it to the knockout stages after beating Serbia last night. They are now the favourites to win the tournament following Germany's stunning exit from the competition.  
Let'