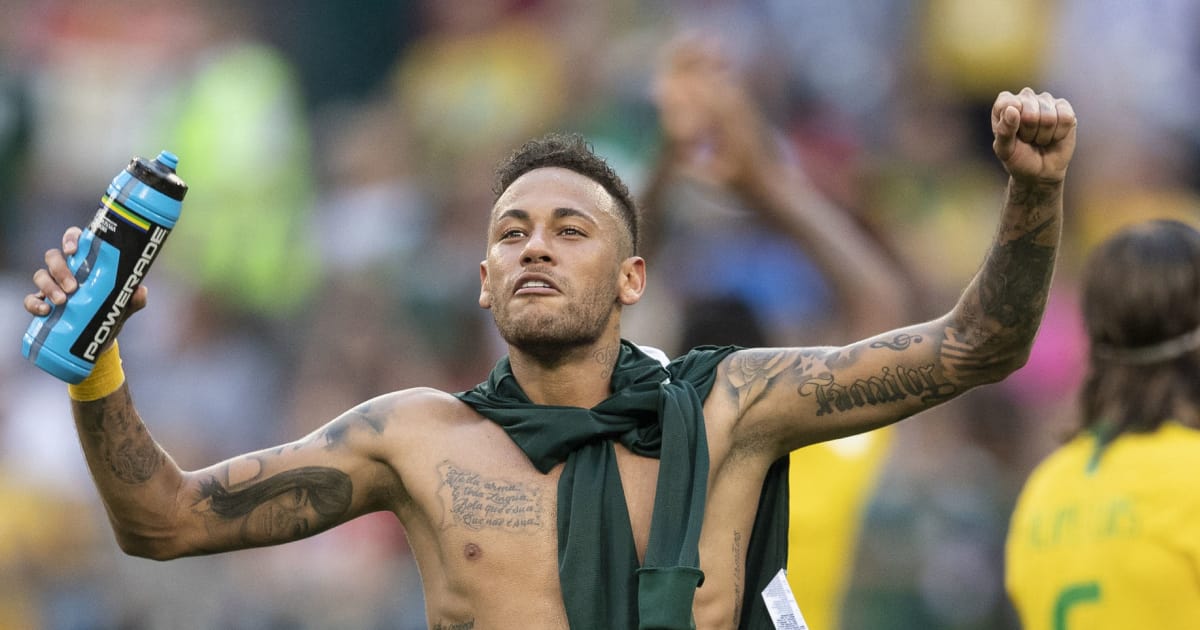 ​Real Madrid have made an official statement to deny claims made on Spanish television that they have made a €310m offer for Brazilian forward ​Neymar.
Los Blancos have been long credited with interest in the Paris Saint-Germain star, who scored in his country's 2-0 World Cup last 16 win over Mexico on Monday afternoon.
Neymar moved to Paris for £200m from Real's domestic rivals Barcelona last year, but amid rumours of his unhappiness in Ligue 1, talk over a switch back to Spain has gathered pace. It has been widely reported for several months – and from several sources – that Real see the 26-year-old as their primary target for the future.
TVE, via ​AS, reported that Real are preparing to hand the player a remarkable seven-year contract worth €45m a season, but the club have come out to deny the claims in a bizarre turn of events.
Their statement read: "Given the information issued by TVE on a supposed offer from Real Madrid to PSG and player Neymar, Real Madrid CF confirm that this information is false. 
"Real Madrid is surprised that the Spanish public television has broadcasted absolutely false information without anyone from the club being contacted to comment on the alleged information that could easily have been denied."
Whether Real Madrid publicly discussing a player who isn't theirs is a plan to potentially unsettle the player remains to be seen.
Real Madrid categorically deny a story linking them to Neymar, which of course means they definitely want Neymar https://t.co/nJgLfXRfyG

— Nooruddean (@BeardedGenius) July 2, 2018
Neymar and his Brazilian teammates will meet Belgium in the World Cup last eight later this week, and the player is firmly set to concentrate on the task at hand before deciding his future after the tournament in Russia.
Let'