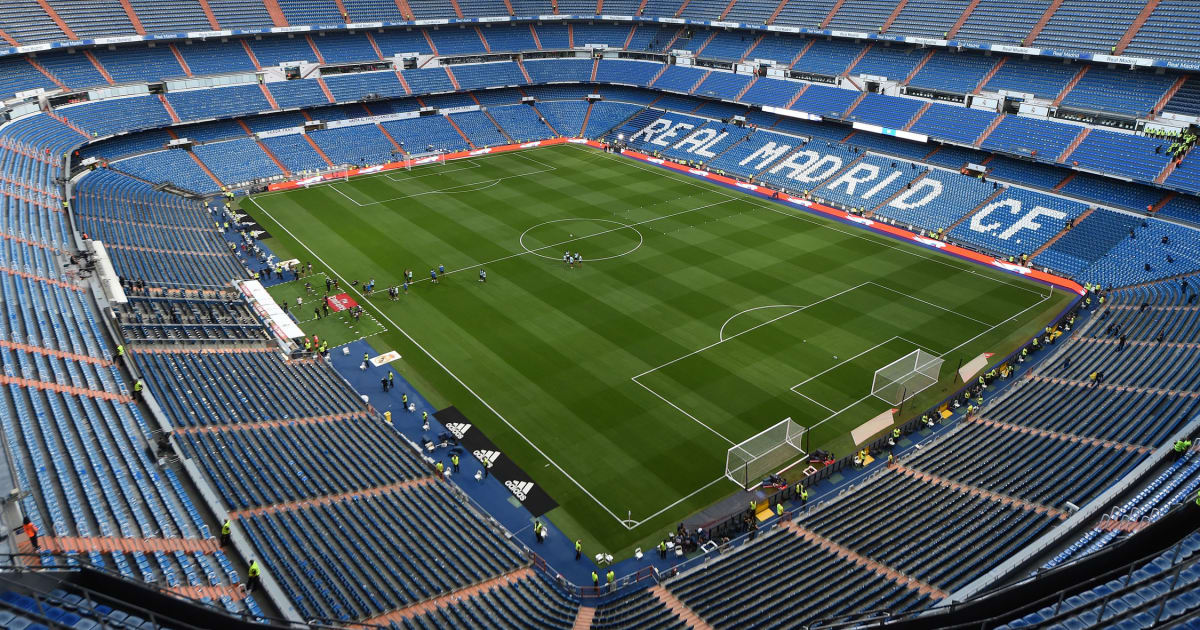 Real Madrid suffered their worst home attendance for nine years during their 2-0 win over Getafe on Sunday night as the aftershocks from the departure of Cristiano Ronaldo were felt for the first time. 
Dani Carvajal and Gareth Bale started Julen Lopetegui's reign at the current European champions off with maximum points, 24 hours after Barcelona had set the bar with their 3-0 Camp Nou victory over Alaves. 
And, also like in Catalonia, the lack of support from the stands was clear to see, with the Estadio Santiago Bernabeu showcasing 33,000 empty seats on Sunday evening – according to ​The Sun, Los Blancos' lowest attendance for nearly a decade. 
Real Madrid's 48,466 attendance against Getafe their lowest in La Liga since 2009. Combined with Barcelona v Alaves (52,356) the total attendance for both games (100,822) less than 1,500 more than Camp Nou capacity. Almost as if games finishing after midnight is a terrible idea.

— Colin Millar (@Millar_Colin) August 20, 2018
It is unlike the Madridistas to turn out in such small numbers, with the last time crowd levels were so low a period in which Real Madrid suffered an end-of-season collapse and lost five consecutive games; including the El Clasico to Pep Guardiola's Barça. 
However, the departure of Ronaldo has been labelled as a potential catalyst for the less than 60% full stadium, with the Portuguese's sale to ​Juventus over the summer not sitting well with large chunks of the Madrid fan base. 
48,466 spectators at the Santiago Bernabeu tonight. This is the worst attendance to the Real Madrid field in a league game in almost a decade (from May 24, 2009 in which there were 44,270 spectators).

I wonder which player brought people to the Bernabéu

— Madridista Haven¹³ (@MadridistaHaven) August 19, 2018
Another aspect to consider, however, is ​La Liga's time scheduling, with the fixture kicking off at 10.15pm local time – 90 minutes later than the majority of ties last year – and their recent announcement to take one league game to North America for the next 15 years. 
Although it is both commendable and encouraging to see the Spanish top-flight attempting to compete with the likes of the ​Premier League around the world, certain fans may see it as losing their own game as they are effectively punished by being unable to see every fixture of their own league without travelling abroad. 
La Liga matches in North America are not only a terrible idea for Spanish fans but it also cheapens MLS' status. Why should American/Canadian football need foreign league matches to promote it instead of growing internally?

— Jake. (@YedIin) August 16, 2018
Nevertheless, for ​Madrid, the fix last time gate entries were so low came by turning back to their Galactico roots, with the humiliating defeat to Real Mallorca on May 24, 2009, sparking the signings of signing Kaka from​ AC Milan, Ronaldo from ​Manchester United and Karim Benzema from Lyon. 
So, it may prove to be an interesting summer for the Madridistas after all. 
Let'