Winning the Champions League is obviously great, right? There's really no higher accolade in  football than Europe's premier cup competition.
However, winning the tournament doesn't necessarily define a player's worth. Gigi Buffon has never got his gloves around the big-eared trophy, nor have Dennis Bergkamp, Zlatan Ibrahimovic, Michael Ballack nor the original Ronaldo.
Those and others must look on greener than a freshly-mown pitch in August with envy at the host of seemingly less deserving players who can gloat with medals pride of place in their cabinets.
Which begs the question: who are the actual, objectively worst players to ever lift the trophy, since its 1993 rebrand?
Here's an 'all-star' XI of men who can count themselves very lucky to have been involved with the right team at the right time…
1. Goalkeeper: Cesar Sanchez (Real Madrid – 2002)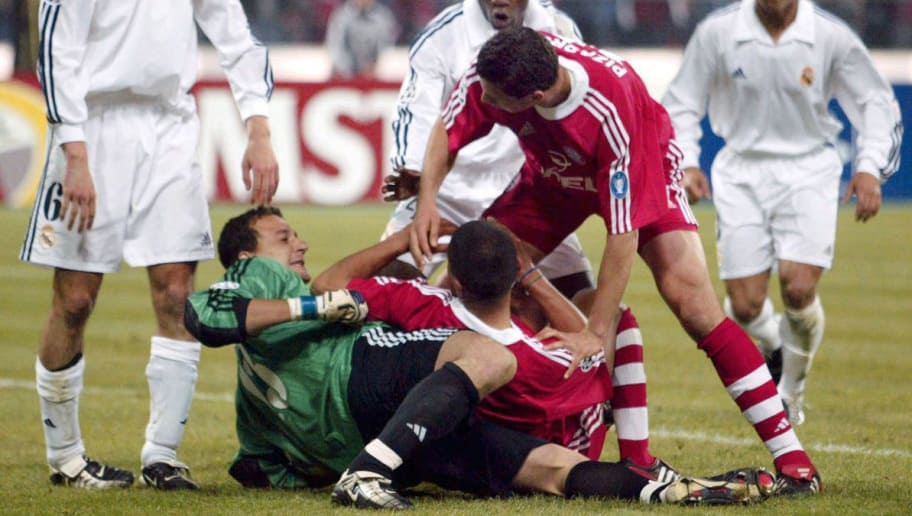 A slightly harsh inclusion maybe, but as capable a keeper as Cesar was, he was only ever an understudy to Iker Casillas, making just 20 appearances for Real Madrid in five years.
Despite getting a rare moment to shine in the 2002 Champions League run, Cesar went off injured in the second half of the final and was replaced by the boy wonder Casillas.
He later spent a year at Tottenham, where he made exactly no league appearances.
2. Right Back: Oleguer (Barcelona – 2006)
More known for his politics than his playing ability, Oleguer is the 'pointless answer' when trying to name the Barcelona Champions League winning team of 2006, that included the likes of Ronaldinho, Samuel Eto'o and Carles Puyol.
The fervent Catalan nationalist struggled to contain Freddie Ljungberg and Thierry Henry in the final against Arsenal and was eventually subbed off for the match-winning goalscorer Juliano Belletti.
3. Left Back: Djimi Traore (Liverpool – 2005)
Has to be really, I suppose.
However, laugh and sneer all you want at the poster boy for unworthy winners, but the sentence 'Djimi Traore won the Champions League' will never not be true. And he won the FA Cup. And he scored this ​goal.
And, as the Wernham Hogg's most famous regional manager once said: that's the real quiz.
4. Centre Back: Roque Junior (AC Milan – 2003)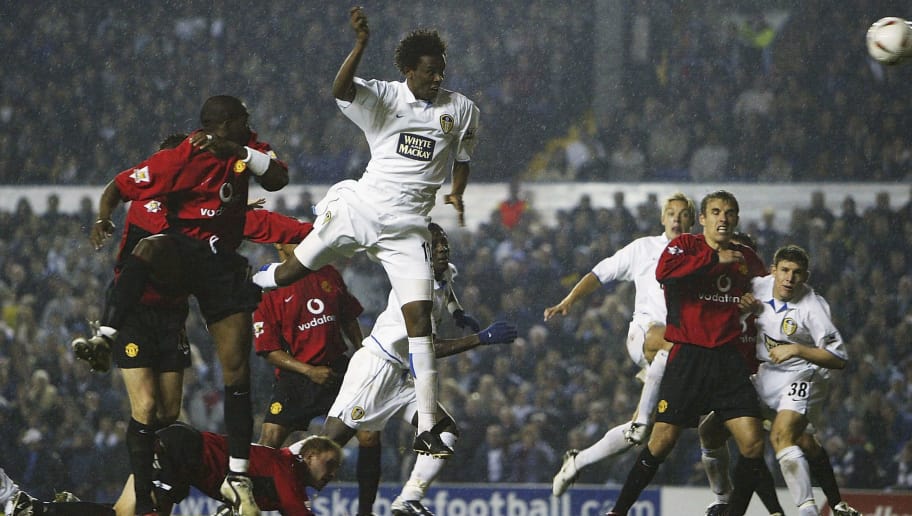 Incredibly Roque Junior is one of precious few to have won both the Champions League and World Cup, and even fewer to have taken home both in consecutive years.
The Brazilian was a second half sub as AC Milan beat Juventus in 2003, replacing the legendary Alessandro Costacurta, but is 'best' remembered in England for his error-riddled loan spell with Leeds United the following season, when he was sent off on his home debut.
5. Centre Back: Stefano Nava (AC Milan – 1994)
Be honest. You've never heard of him, have you?
Stefano Nava was largely an unused and unnoticed backup to possibly the greatest back four in the history of football. The names Paolo Maldini, Franco Baresi, Alessandro Costacurta and Mauro Tassotti rarely changed as Milan dominated in the early 1990s. Nava, meanwhile, only made a handful of outings for his hometown side in two spells totalling four years.
He got a token few minutes on the pitch as the legendary side dismantled Barcelona 4-0 in the 1994 final.
6. Centre Midfield: Anderson (Man Utd – 2008)
Once ​described by Wes Brown as the least intelligent teammate he's ever had. 
In fairness to Anderson, he was only brought on right at the dying moments of extra time in order to take a penalty in the shootout of 2008's all-English final against Chelsea – which he duly scored.
The Brazilian's career looks solid as a Wikipedia entry – four Premier Leagues, two Primeira Ligas and a Champions League – but in actuality he was fairly rubbish.
The Golden Boy award winner never lived up to his billing and (still only 30) is now at Adana Demirspor… that's in Turkey.
7. Centre Midfield: Jaime Sánchez Fernández (Real Madrid – 1998)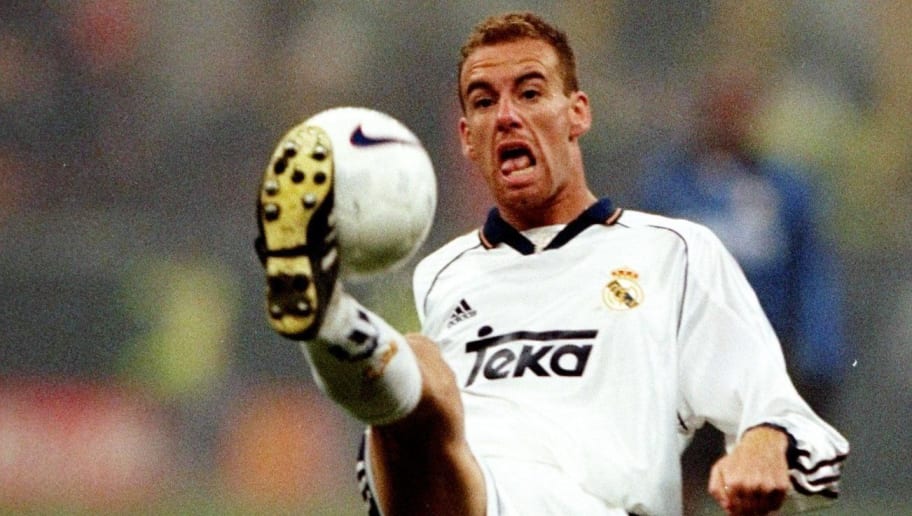 Something of a journeyman, Jaime made 45 first team appearances for Real in the pre-Galacticos era, before embarking on a career of bit part roles as a bang average defensive midfielder for hire at places like Tenerife, Albacete and Racing Ferrol. 
Replaced Fernando Morientes for the final ten, as Los Blancos closed out a 1-0 win over Juventus.
8. Attacking Midfield: Harry Kewell (Liverpool – 2005)
Harry Kewell came to Liverpool as something of a steal for £5m in 2003, following a blistering few seasons at Leeds. 
However, injuries including (the presumably as painful as it is amusing-sounding) Gilmore's Groin seemed to ravage the man and he never really won over the Anfield crowd.
Kewell was a controversial starting pick for the final, but lasted just 23 minutes before a torn muscle forced him off. 
9. Attacking Midfield: Jesper Blomqvist (Man Utd – 1999)
Jesper Blomqvist has the look a forgotten Lannister brother from Game of Thrones, and is one of the least remembered names from Man Utd's 1999 treble-winning side.
The unspectacular Swede was a peripheral presence at Old Trafford but benefitted immensely from the suspensions of midfield duo Roy Keane and Paul Scholes for the final, where his key contribution was making way for Teddy Sheringham, who got the equaliser.
10. Attacking Midfield: Carlos Alberto (Porto – 2004)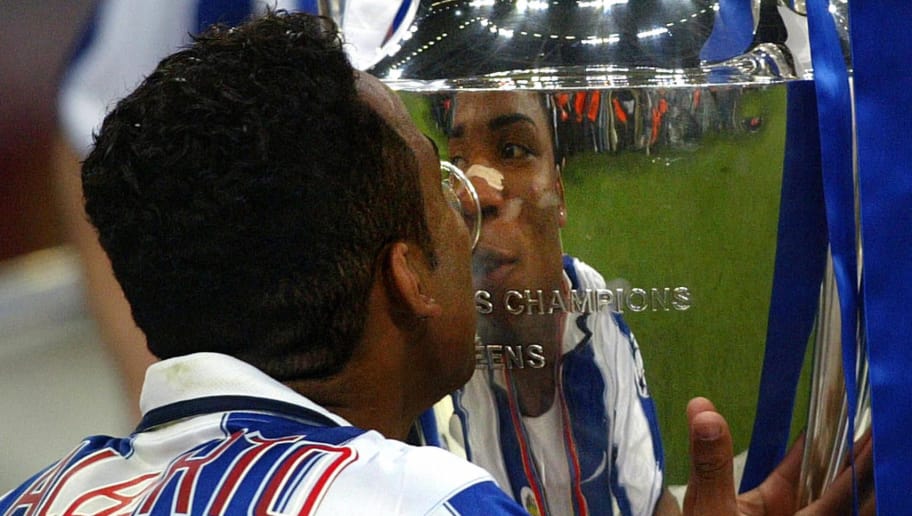 Rated as one for the future, Carlos Alberto rarely troubled the scoresheets during a year at Porto, before heading home to Brazil and embarking on a whistle stop tour of the country picking up more clubs than goals along the way.
While attitude problems ruined any hope of career greatness, Alberto did score the opener in the 3-0 victory over AS Monaco way back when Jose Mourinho was still the coolest cat around.
11. Striker: Michele Padovano (Juventus – 1996)
Michele Padovano's two-year spell at Juventus in a nomadic career happily overlapped with the 1996 Champions League victory over Ajax.
The injury-prone clogger of a forward also turned out for Crystal Palace, where he scored just one goal in a season.
In an unusual post-playing career move, he was ​sentenced to eight years behind bars for hashish trafficking in 2011.
Note:
1) This is just a bit of fun, chill out already.
2) Somewhat arbitrarily, I have decreed that all included must have played at least a minute in the final, to weed out the Jonathan Greening from the chaff.
Let'